Residential Dumpster Rental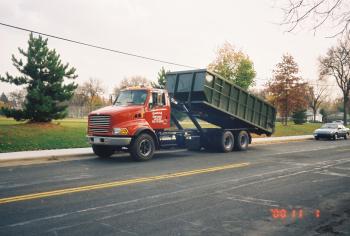 At Commercial Container Corp., we serve people in the St. Paul and Minneapolis area by providing residential dumpster rental quickly and conveniently. As a local company, we guarantee to visit your residence within a timely manner. Our roll-off dumpster options are suitable for house de-cluttering, shingle removal, yard waste removal, home remodeling disposal or spring cleaning!
While you gather the clutter together or plan your next project, we will transport the roll-off container to you and arrange a collection date. There is a dumpster available for every budget. Far from being a highly priced permanent purchase, the temporary rental of a dumpster is generally incredibly affordable. It can even be cheaper than hauling everything away yourself and it will certainly be easier.
Schedule a dumpster to come to your home.
Minneapolis & St. Paul Dumpster Experts
In order for you to be the best informed, we advise you to learn more about our Terms and Conditions before signing up for one of our dumpsters. Please be aware that you will be charged extra for certain items due to disposal regulations in the Twin Cities, such as:
Commercial appliances
Electronics
Copy machines
Mattresses
Truck tires
Cars
Water heaters
Furnaces
Box springs
Snow blowers
Push lawn mowers
Freezers
TVs
Grills
Household appliances
If this is your first time renting a dumpster from us, please contact us and ask as many questions as you need to feel comfortable. We know this can be confusing, but we are here to help you get the right roll-off container for you!