Demolition Services
Commercial Container Corp. is an experienced demolition contractor that has done demolition work in Minneapolis, St. Paul, and the surrounding metro since 1988. We complete demolition projects of all sizes, from driveways and interior walls to large commercial and industrial properties. You can trust us as a demolition expert to help you, as a homeowner or contractor, complete the demolition job you need done well.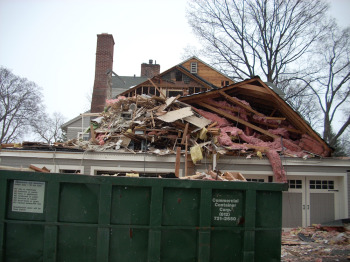 Our demolition services include:
Houses
Interior Demolition
Complete Tear Downs
Driveways
Walls
Commercial Buildings
Garages
Pools
Parking Lot Removal
Land Clearing
Partial Demolition
Our demolition team will work with you to customize a demolition solution to your demo needs. Call us today to discuss your demolition needs.